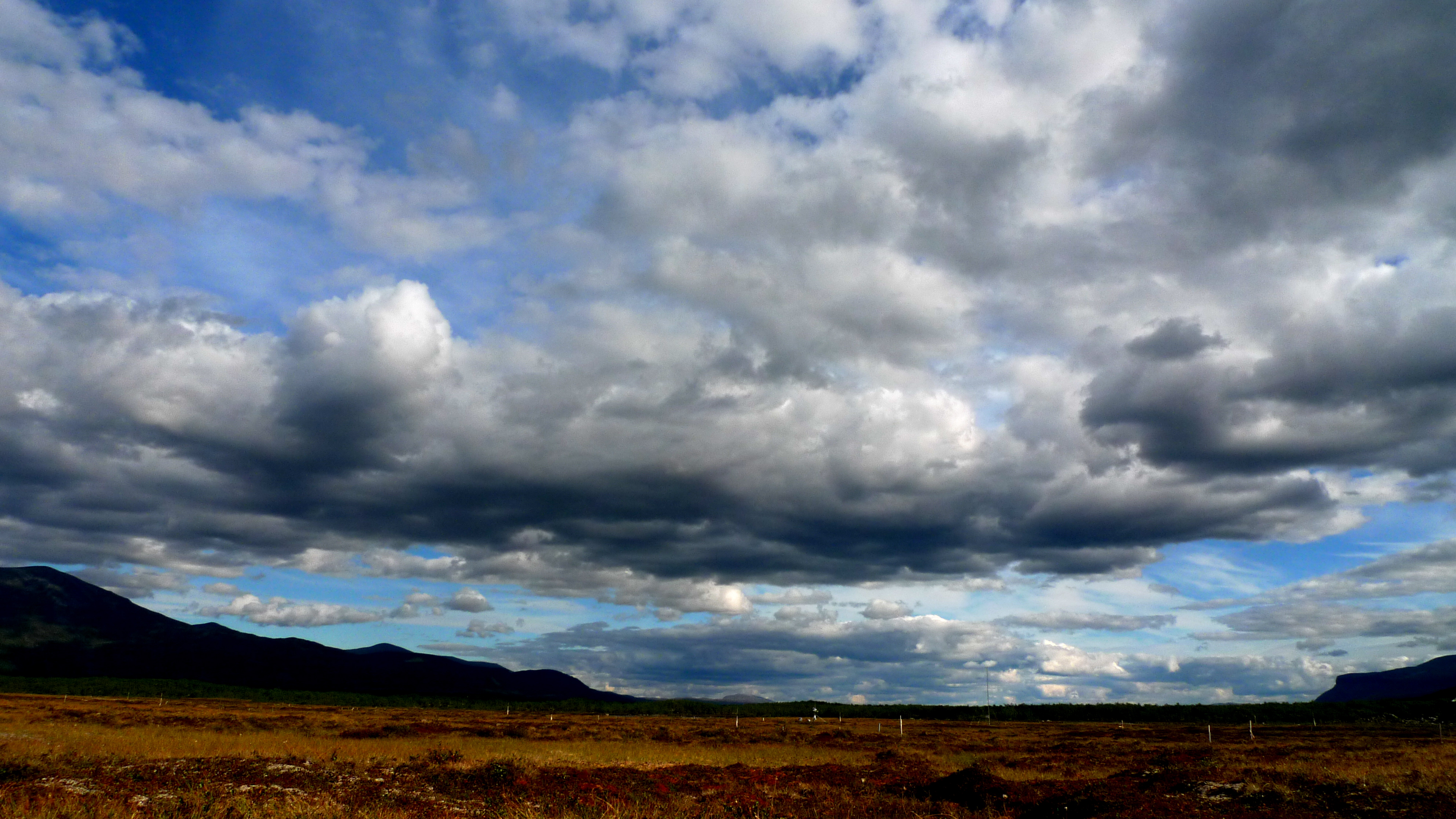 Stordalen Mire near Abisko, Sweden (Primary PhD research site)
Northern peatlands are vulnerable to climate change and several research programs are focused on understanding the response of peatland biogeochemistry to changes in climate and land use. However, this research often investigates linear responses of peatlands to climate change variables and little attention is given to the self-regulation potential of peatland biogeochemical processes. Peatland models have related spatial heterogeneity to self-regulation and stable states in peatlands. I describe peatlands under the conceptual framework of Complex Adaptive Systems and hypothesize that peatlands possess cross-scale feedbacks that are crucial to our understanding of self-regulation in these systems. Each of the spatio-temporal scale levels have varying degrees of heterogeneity, internal processes and external forcing.
The core of my research investigates the relationship between structure (microtopography and vegetation) and function (net ecosystem exchange and decomposition) across different peatland types with hypothesized differences in degrees of self-regulation. My primary site is the Stordalen peatland in northern Sweden where 3 different types of peatlands with different degrees of heterogeneity and external controls (permafrost, hydrology, etc.) are present- therefore providing an ideal setting to compare degrees of self-regulation in peatlands. To contrast a dynamic and exogenously controlled site such as Stordalen, I also collect data at Mer Bleue bog in eastern Canada. Mer Bleue is a more self-regulated peatland site where similar ideas can be tested on varying scales.
Past Research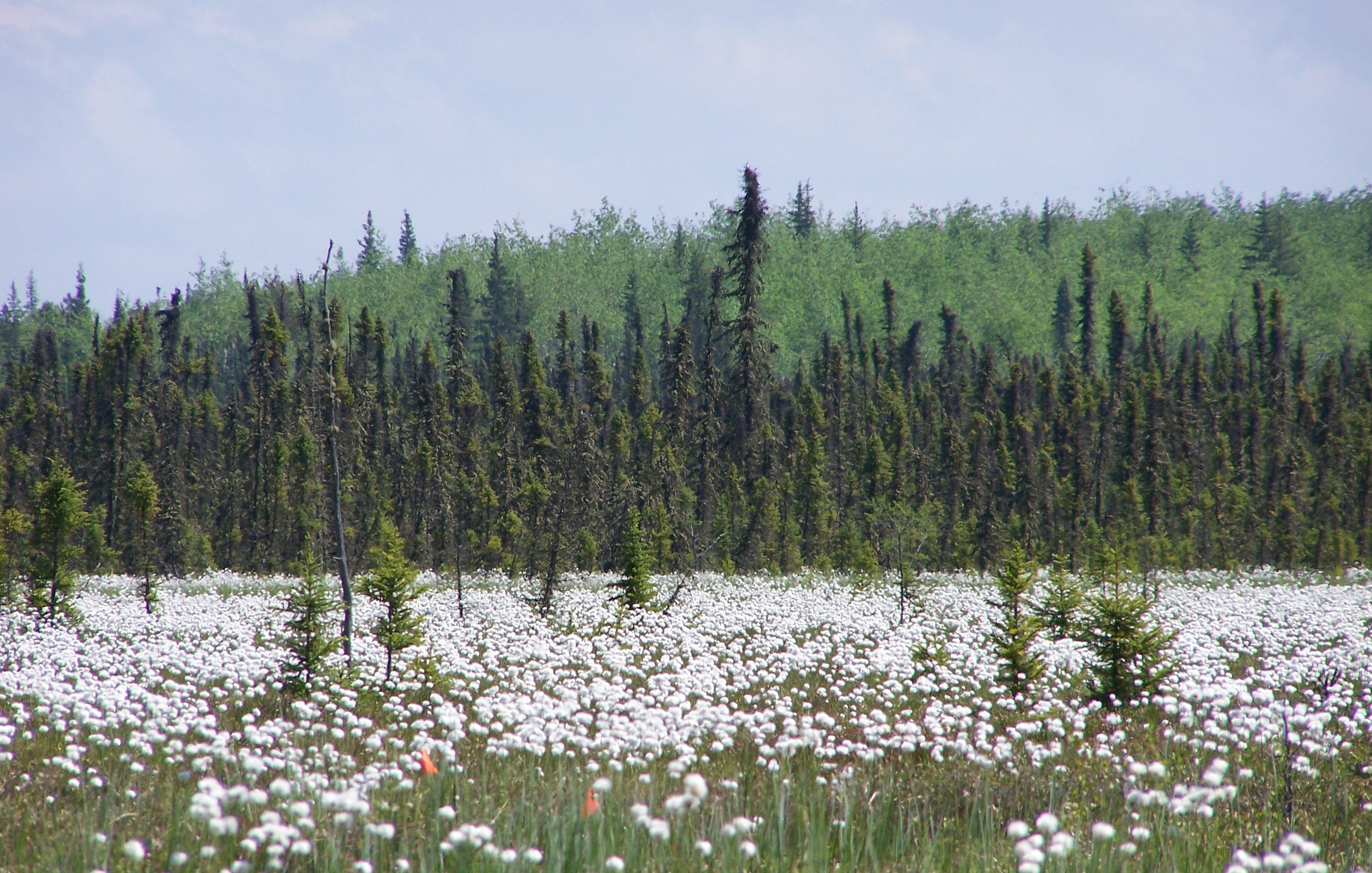 Past research fen site near Wabasca, Alberta
(Photo: Michelle Harris)
My master's research at Villanova University was conducted in northern Alberta, where I studied the carbon cycling of a fen. Through CO2 and CH4 measurements, coupled with water table measurements, I was able to investigate the relationship between the carbon cycle and water table fluctuations at this site. Additionally, I studied Sphagnum production between a wet and dry year and found that hummocks and hollows production dynamics change depending on growing season water table dynamics. Lastly, I did extensive nutrient analyses in the fen to understand spatial and temporal nutrient trends.
Link to master's thesis.
Master's committee:
R. Kelman Wieder (advisor)
Dale H. Vitt
Melanie Vile
Prior to master's research I studied bryophyte community dynamics with two experiments based out of York University (Dr. Chris Lortie's lab) and Churchill Northern Studies Research Center.
Last updated: May 10th 2012