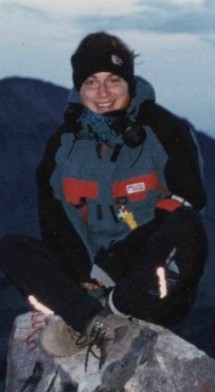 Pico de Orizaba, Mexico, 1998


Greetings and welcome to my little foothold in cyberspace!
I am a Ph.D. student in the Department of Geography at McGill University, Montréal, Canada.
I received my Bachelors degree in Electrical Engineering in 1998 from École Polytechnique de Montréal, Canada, and my Masters of Science degree in Astrophysics from Université de Montréal, Canada, in 2002. Through exchange programs, I also studied at the Instituto Tecnologico y de Estudios Superiores de Monterrey, Mexico, and at the University of Alberta, Canada.
I joined McGill University in the fall 2002 to work on a doctorate in permafrost geomorphology. My research topic involves the investigation of High Arctic gullies, cold springs and ground ice occurences on Axel Heiberg and Ellesmere Islands. This study will provide insight into the extent of Martian landscape evolution and paleoclimates.
Prior to this, I completed both programs offered through the International Space University – the Summer Session 2001, Germany, and the Master of Space Studies 2002, France.
Feel free to get in touch with me. I can be reached at the following coordinates: